Invisalign in Lower Plenty
St George's Dental is happy to offer in-office Invisalign clear aligners for adults and teens. Dr Eva Tossoun (Dentist) may recommend Invisalign clear aligners if you have healthy teeth and gums but are concerned with issues such as spacing, crowding or gaps.
NEW PATIENTS

Clear aligners are
Practically invisible
Removable
Easy to care for
Convenient to wear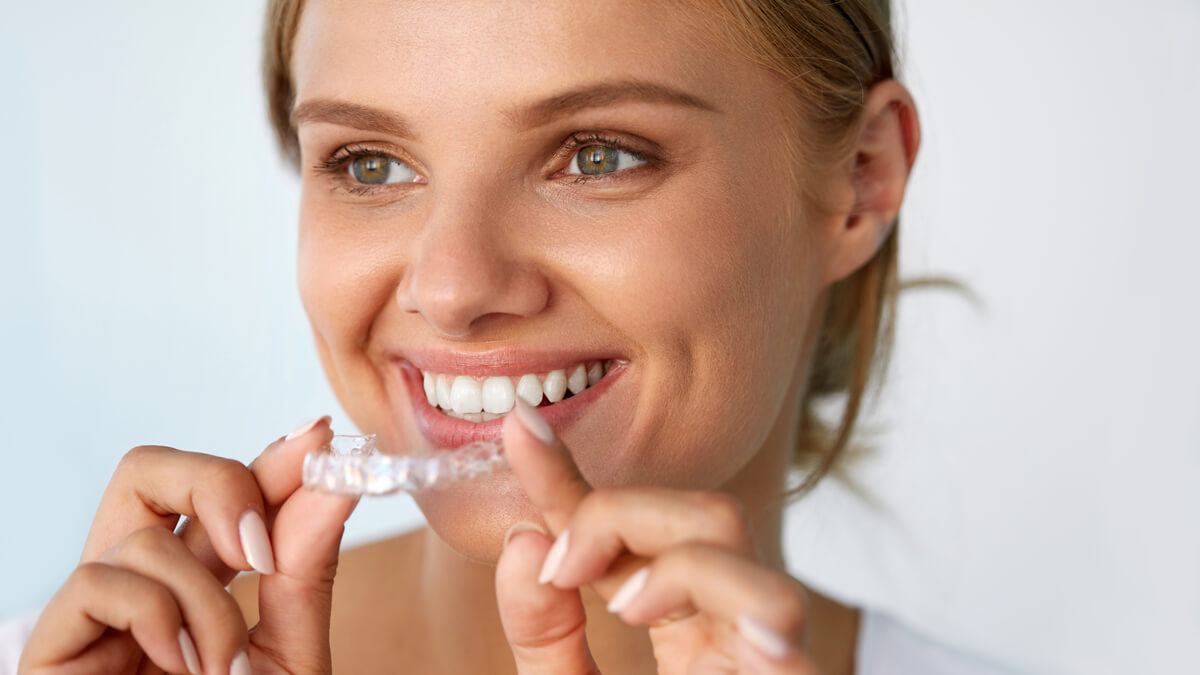 How Clear Aligners Work
Invisalign cases use a series of removable, transparent aligners to move your teeth. There are no metal wires or brackets involved. Each clear tray is digitally fitted to your smile, providing light pressure at certain points throughout your bite. When you wear your trays as directed and change them out at home, they systematically straighten your teeth without any extra trips to the dentist's office.
Always wear your aligners as directed. In most cases you'll change them out every 2-3 weeks, remove them when it's time to eat and stop by our office every other month for a short evaluation.
Frequently Asked Questions
How Long Does Clear Aligner Treatment Take?
Everyone's orthodontic treatment timeline is unique. On average, most of our patients complete their treatment between 12-24 months. We can provide you with an estimated timeline during your initial evaluation.
Do I Qualify for Invisalign Clear Aligners?
We will need to evaluate your oral anatomy—including jaw shape, tooth size and overall bite alignment—before determining if you qualify for Invisalign treatment. An OPG X-ray will be required.
Is Invisalign Suitable for Children?
No. If your child needs orthodontic treatment we will refer them to a local orthodontist.
Yes. Monthly financing makes Invisalign treatment easy to access. Every patient will receive custom pricing based on how long they need to wear their aligners. You'll want to get started with a consultation for a detailed fee breakdown.
Find Out if Invisalign Clear Aligners Are Right for You
Reserve an appointment and OPG X-ray to find out if Invisalign can help you achieve the straighter smile you're looking for. Contact us today to get started.

Invisalign Lower Plenty, Montmorency, Greensborough, Viewbank VIC | (03) 9432 5400